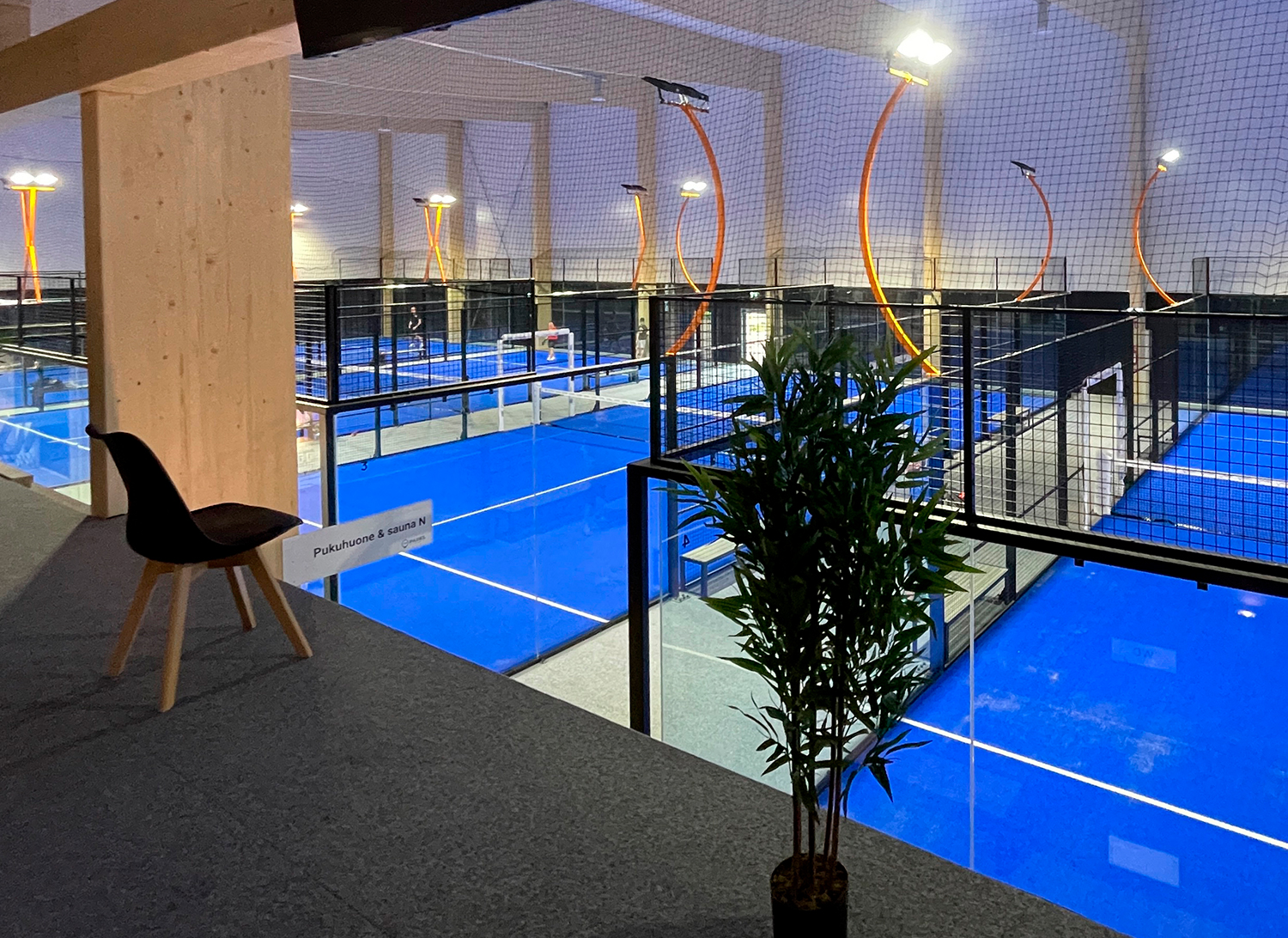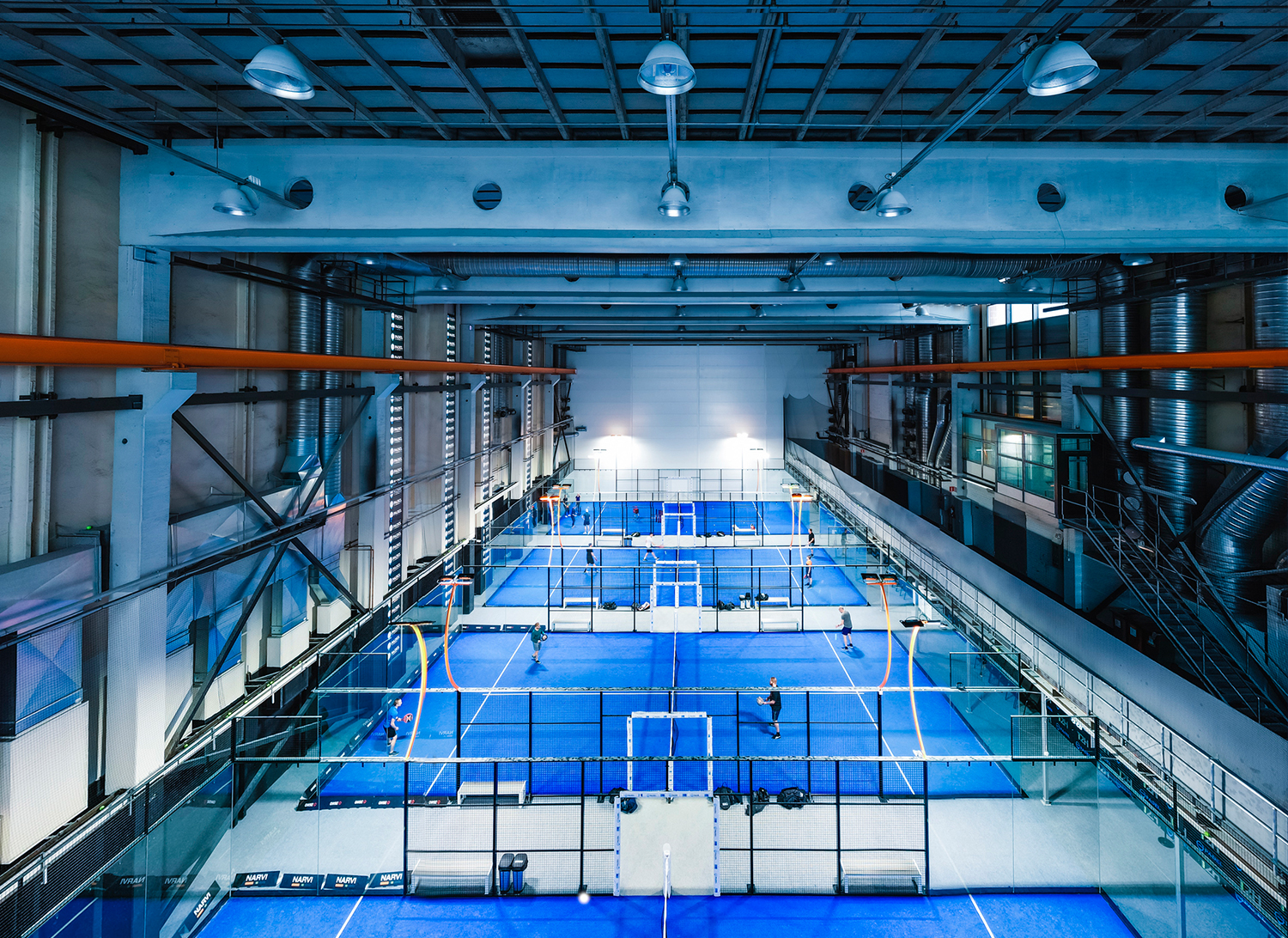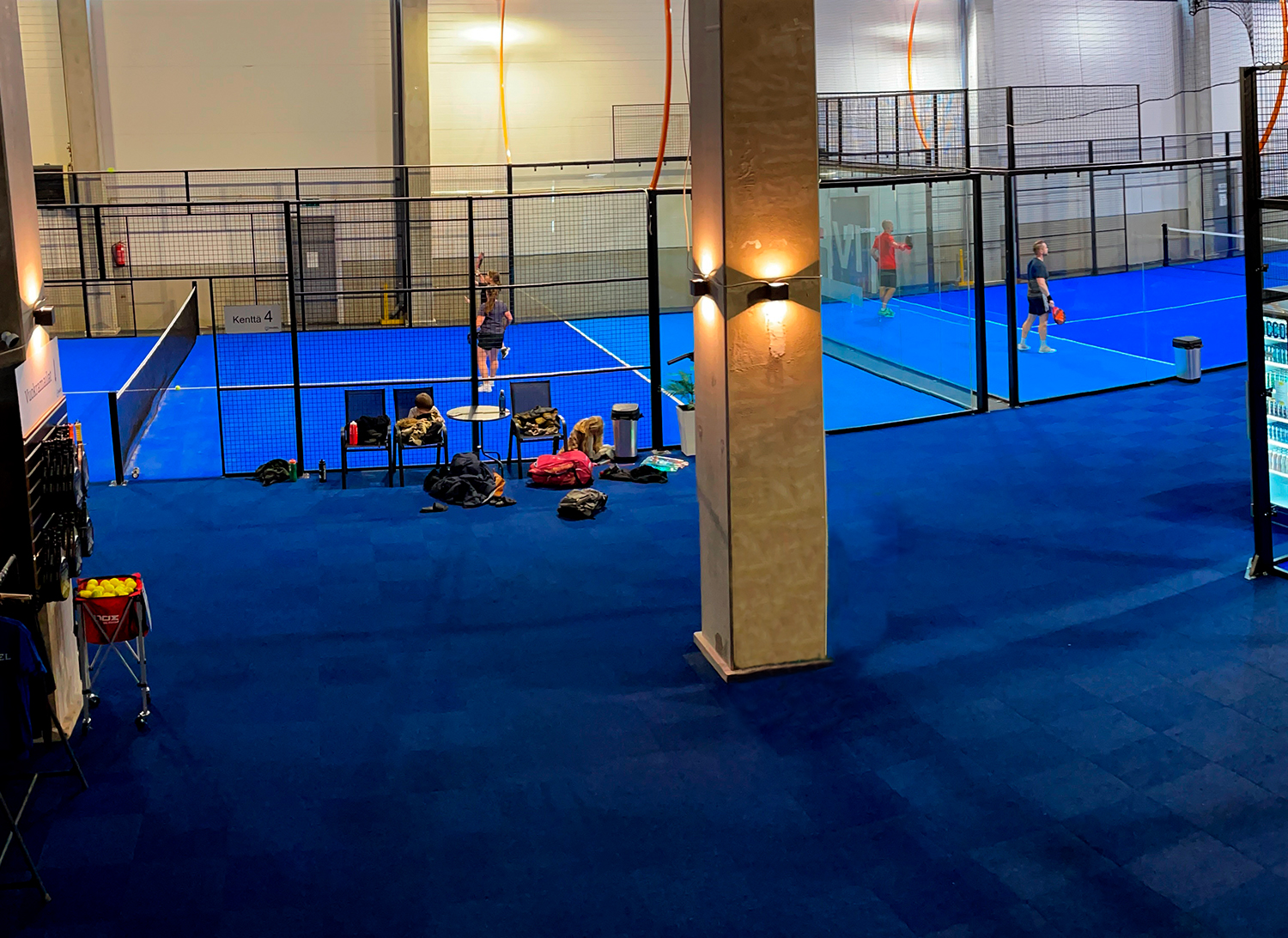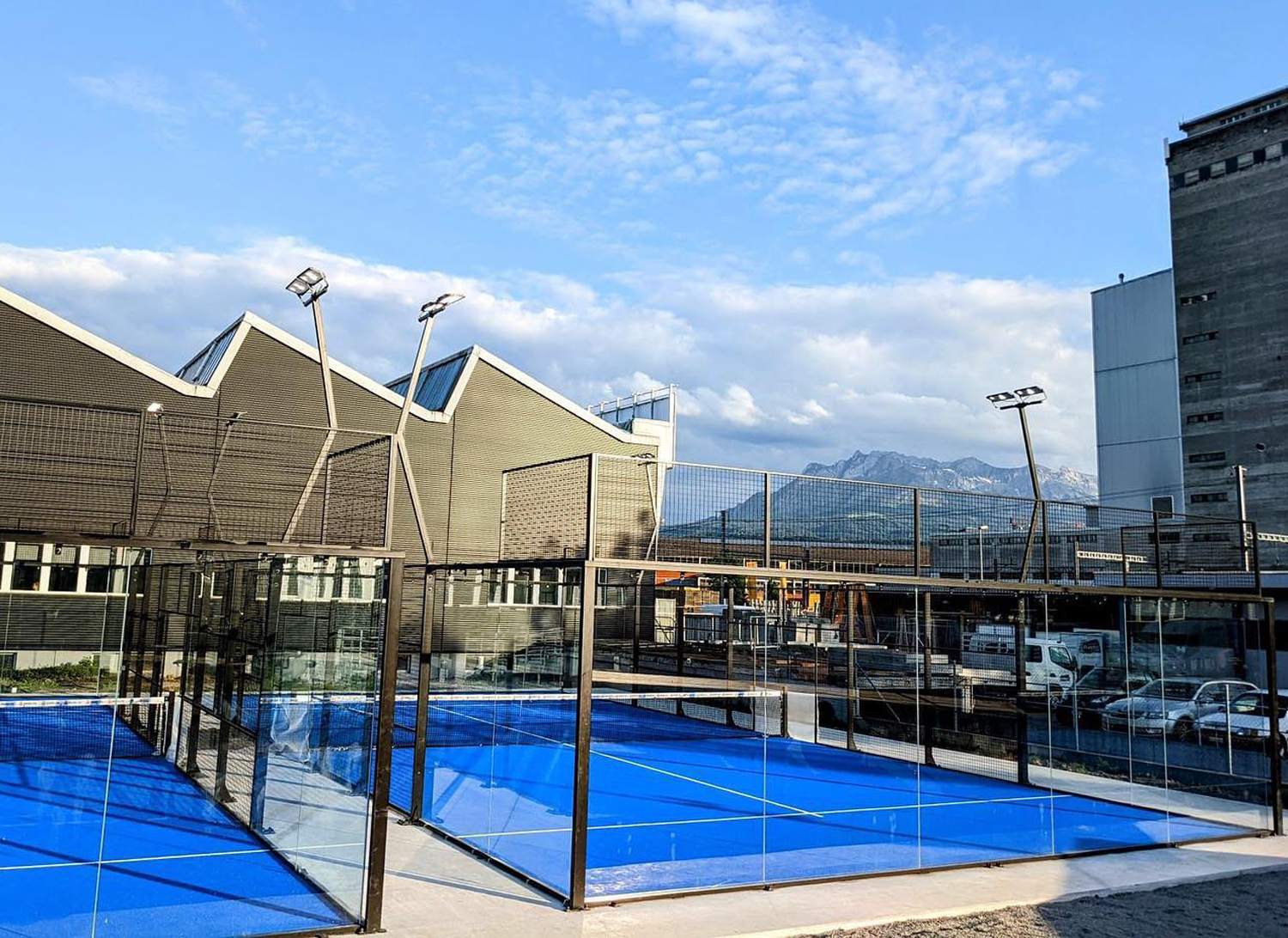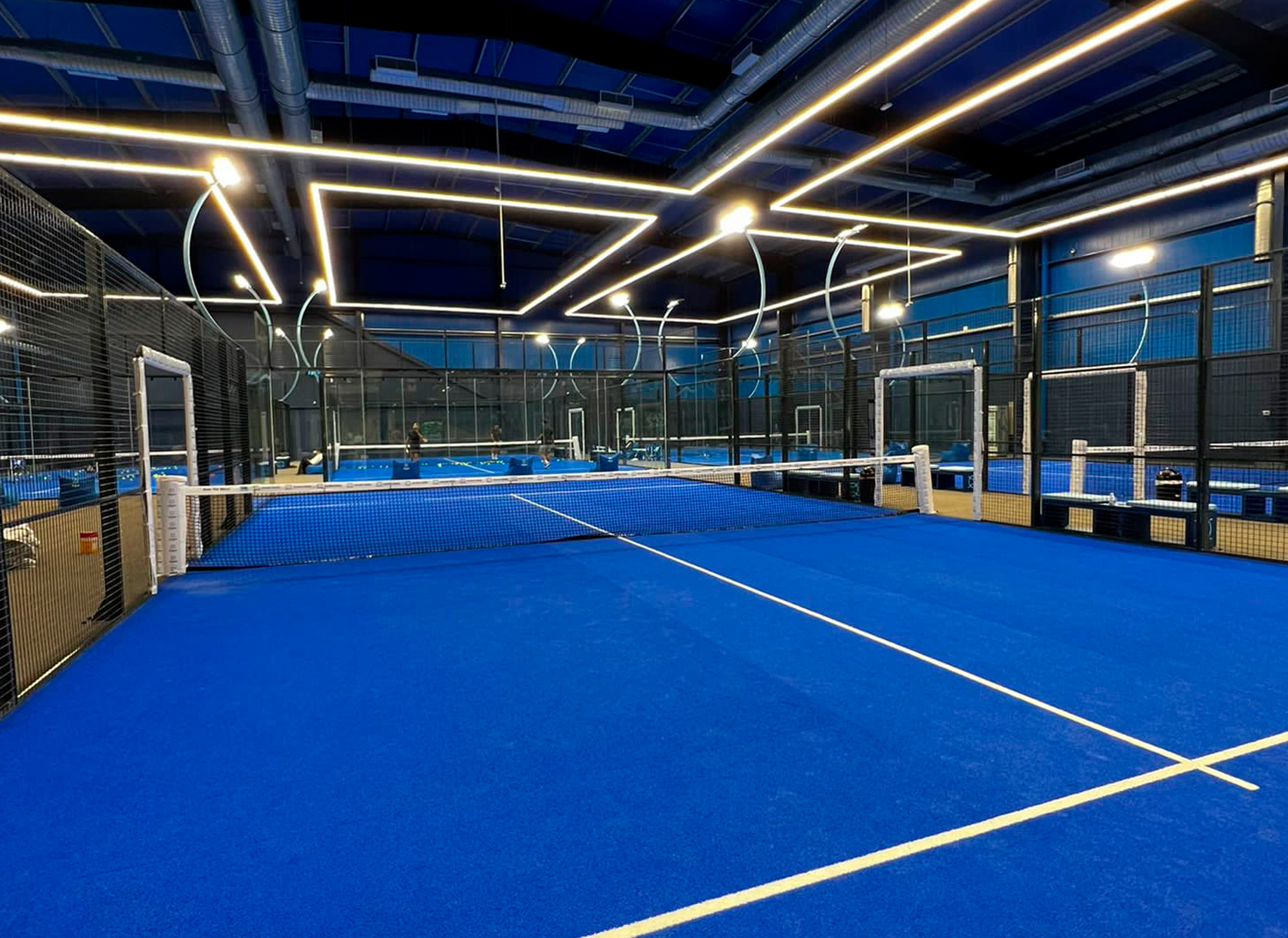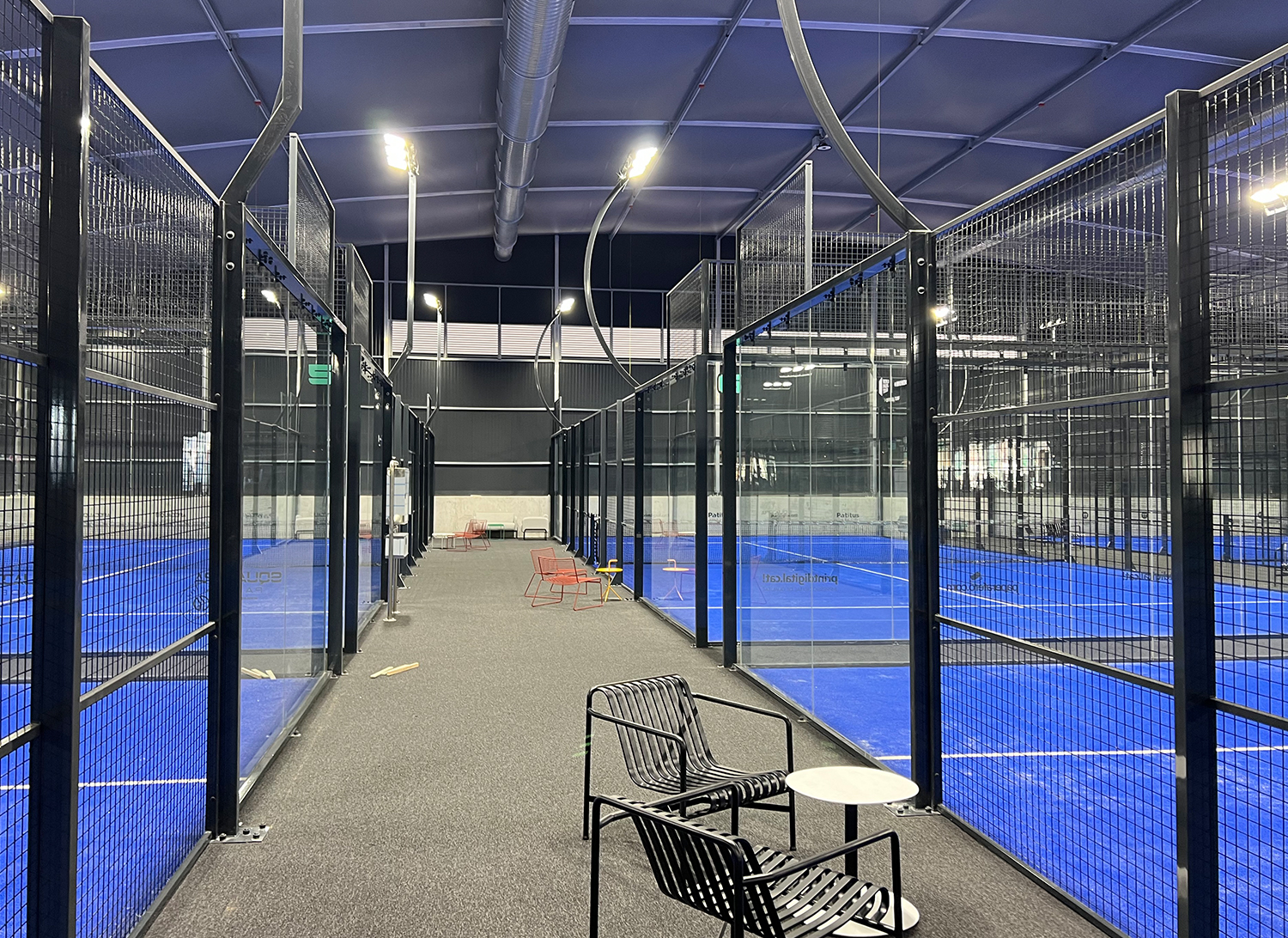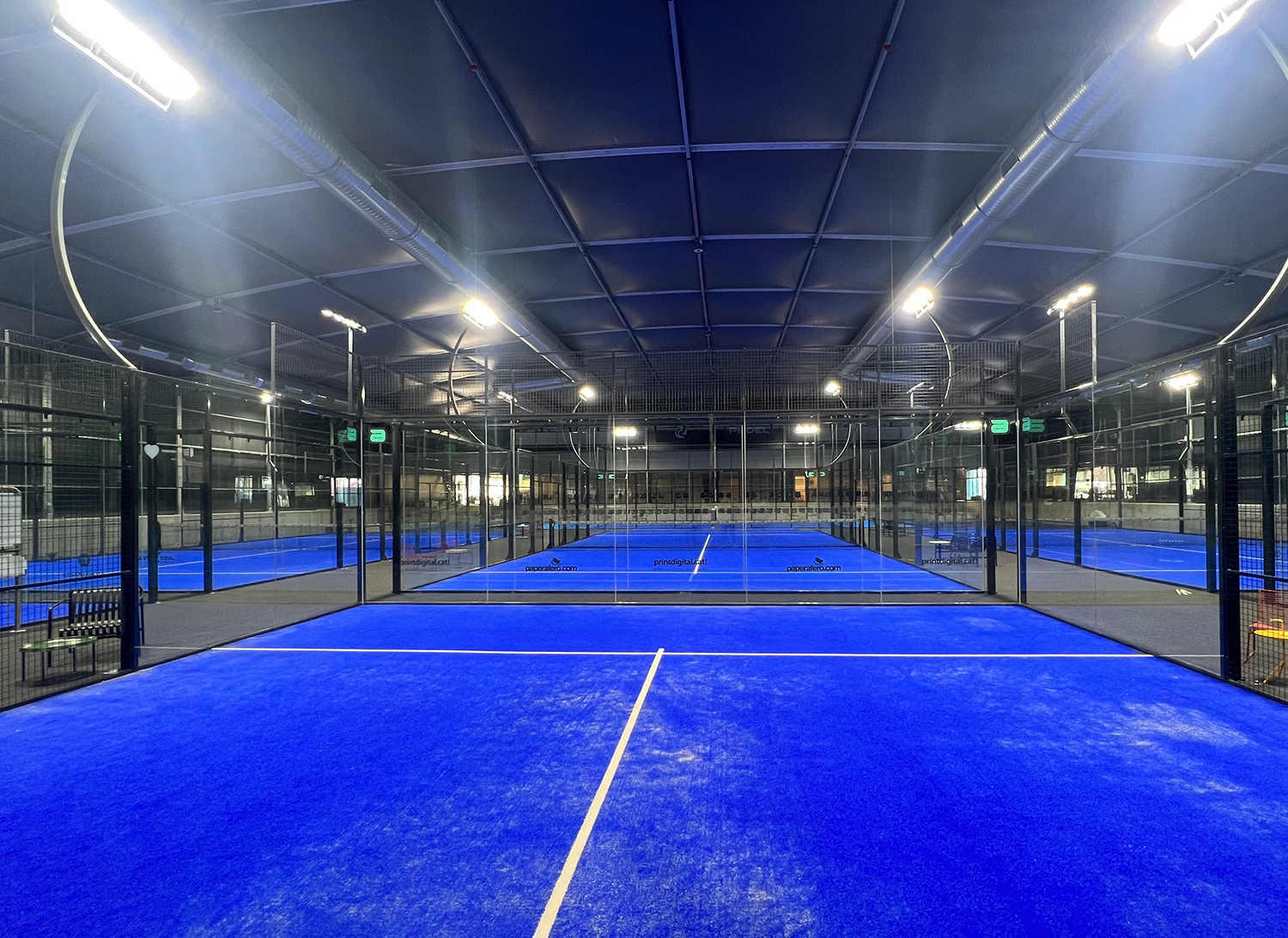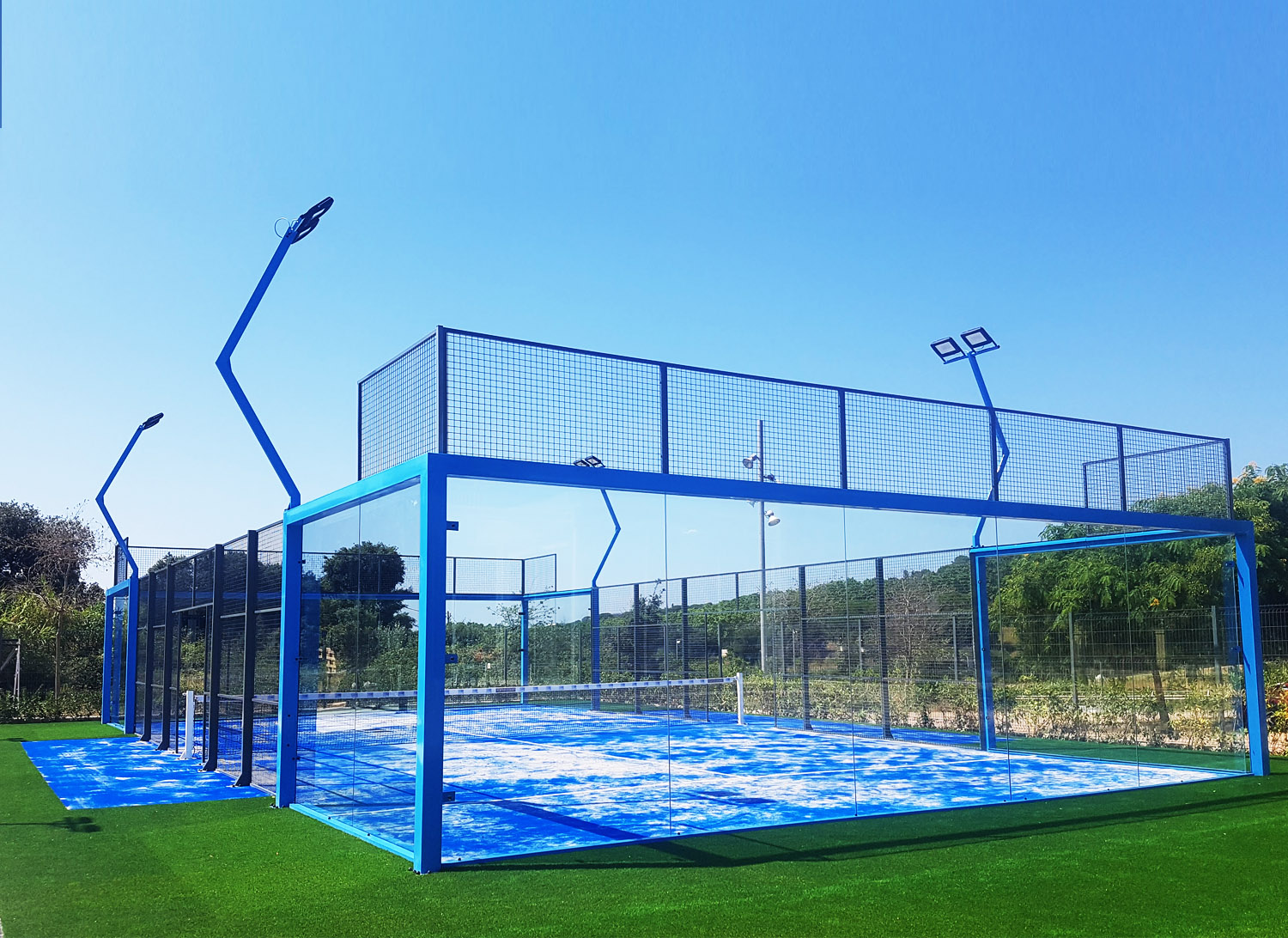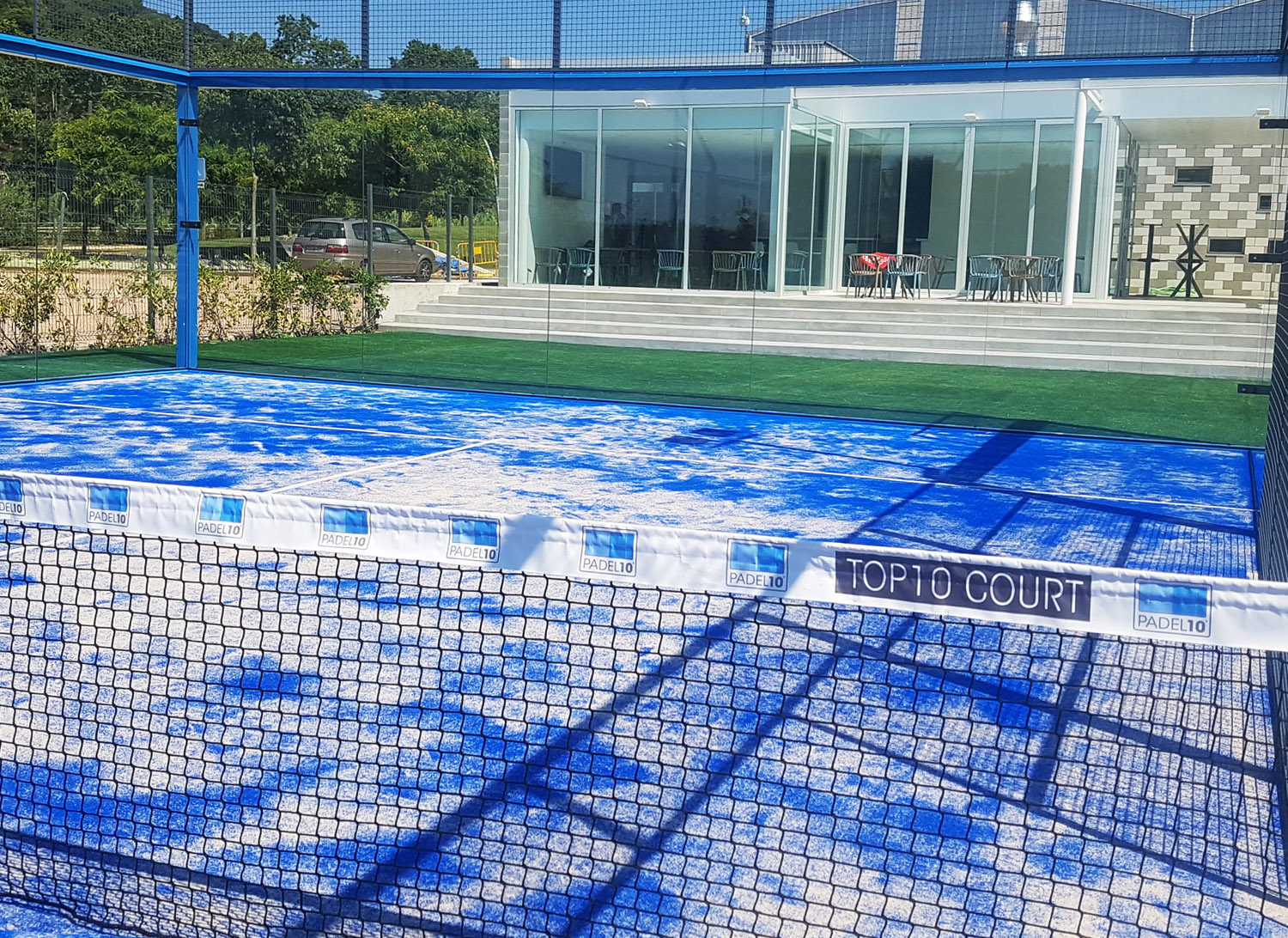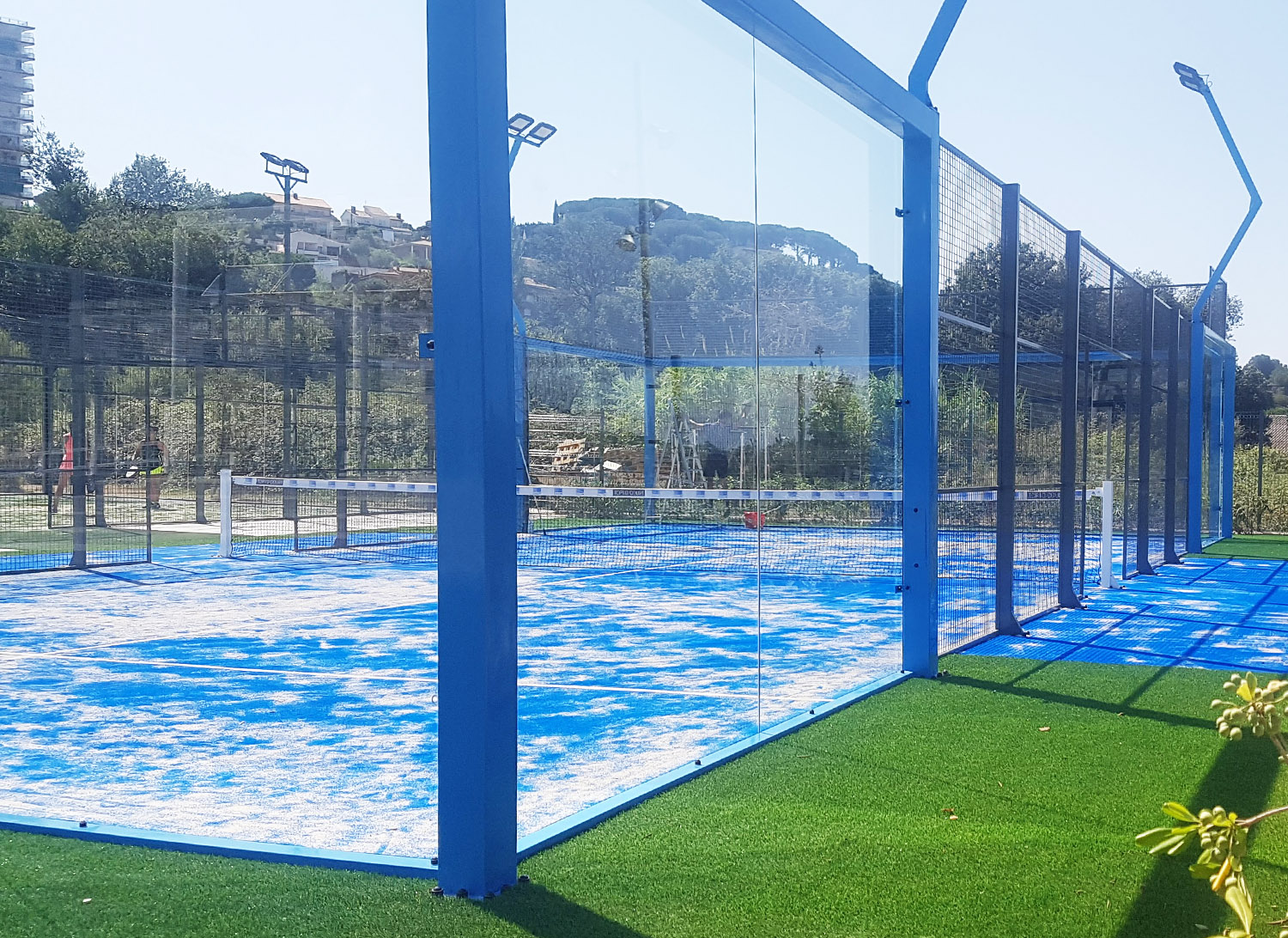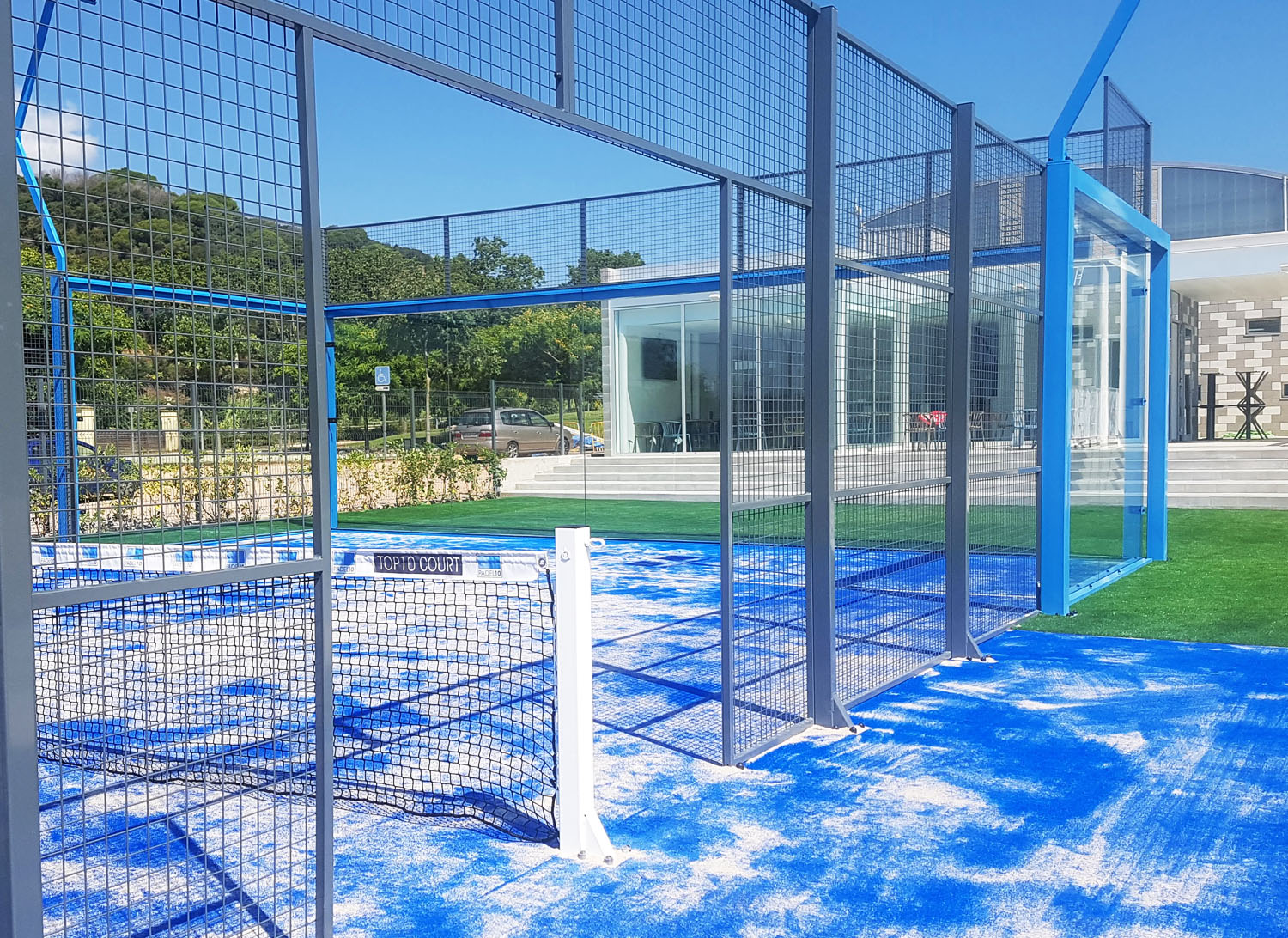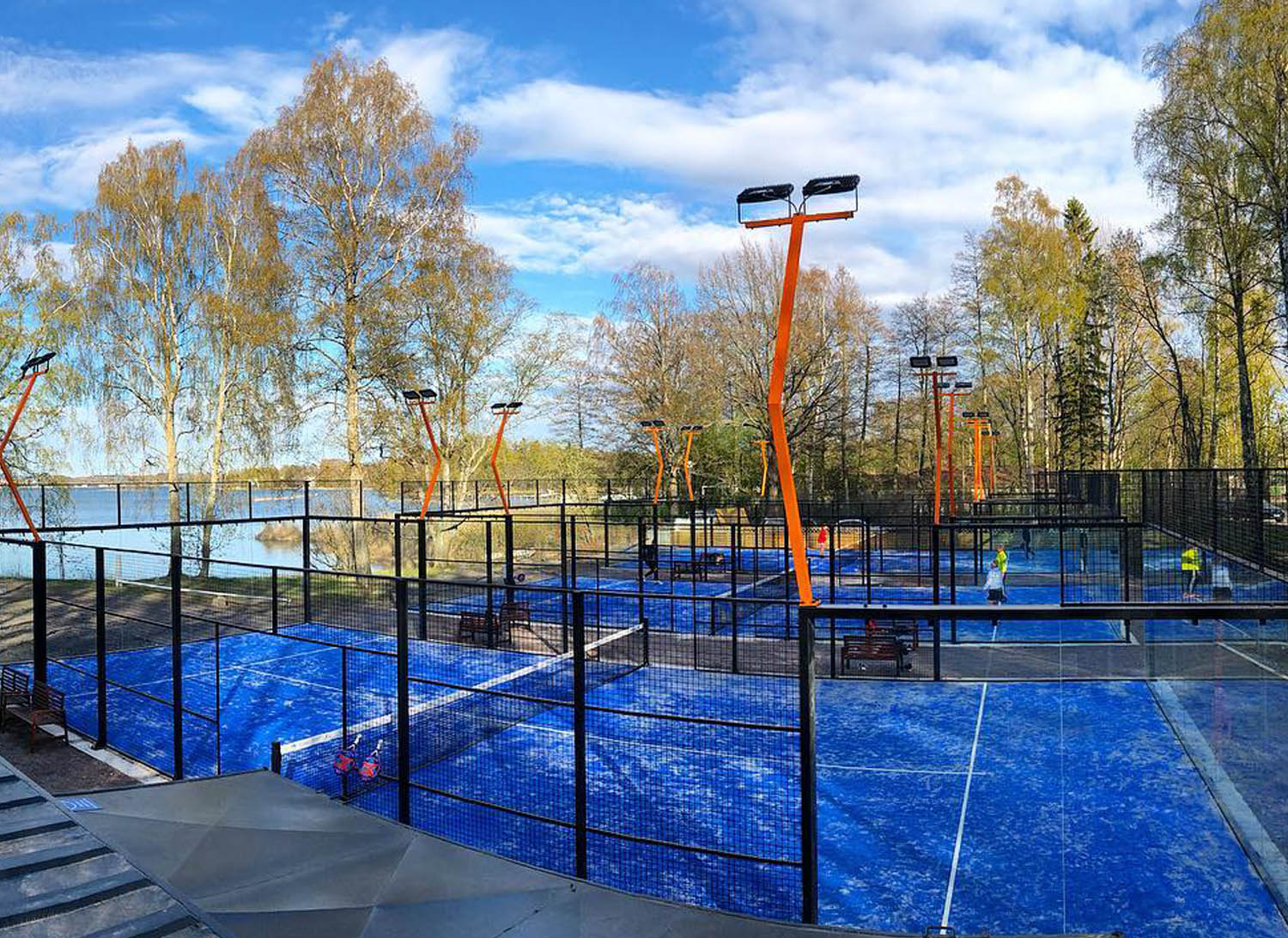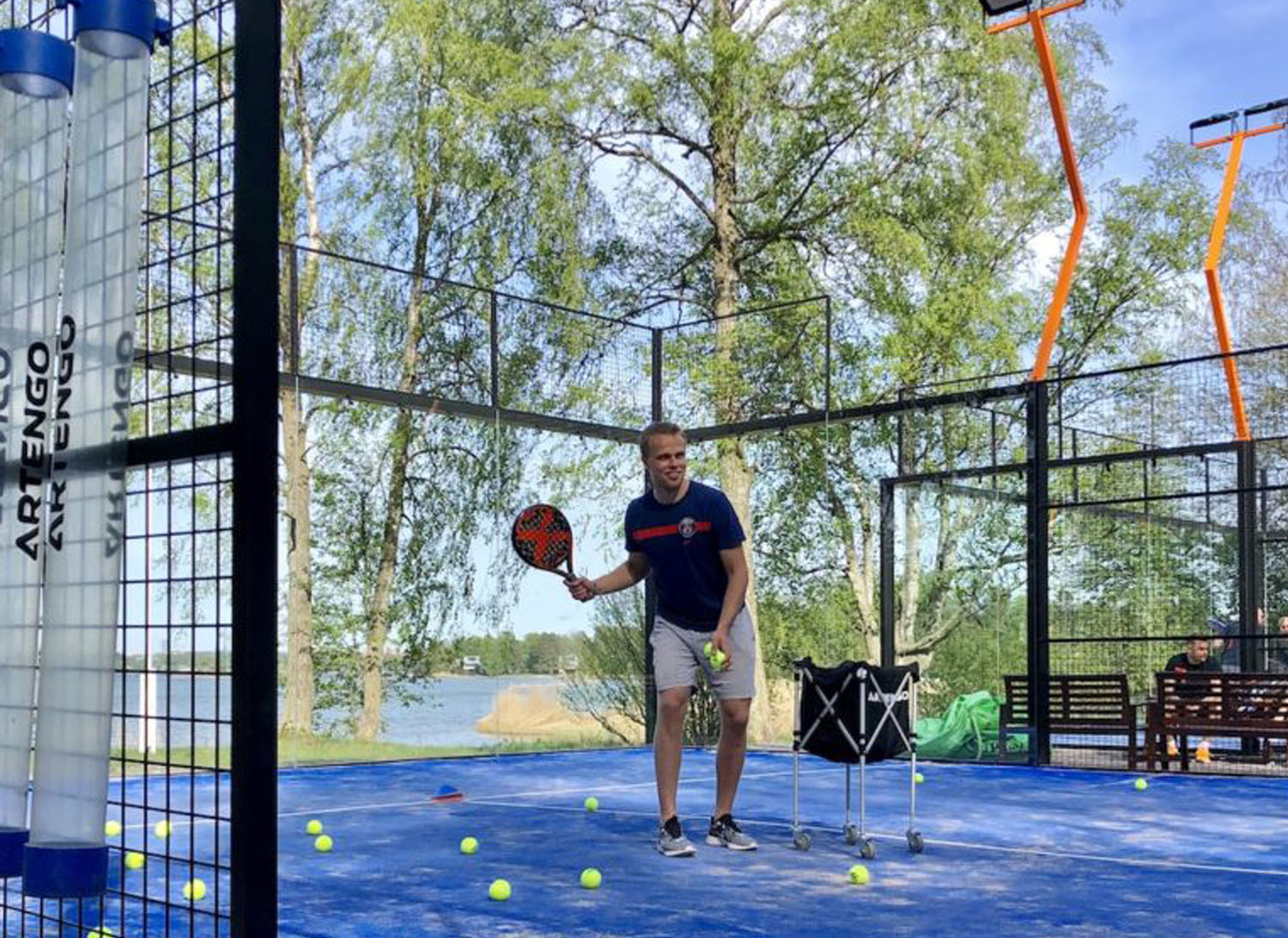 TOP10 Panoramic Padel Court
TOP10 model is the Central Court top choice as it is where the attendance gets concentrated. Also designed for unique spaces where every detail has been meticulously preconceived, its spectacular design makes it ideal for this type of environment.
The Full Panoramic System offers a spectacular indoor and outdoor view for both the players and the spectators. This Court is based on our WORLD PADEL TOUR model which allows outstanding broadcast matches or media shows.
The upper and lower bold profile surrounding the glass panels, with a high quality finish, allows to combine different personalized colors.
This Court can be ordered including 2 big 2x3m lateral glass panels just like the ones used in the World Padel Tour from 2017, this brings an increase on Court side visibility. It can also be ordered with the traditional finish, 2x3m side glass panel plus a 2x2m smaller one.
2020 model includes continuous side mesh following on the new regulation and the glasses are completely level raised to avoid any ball bad rebound or player injuries. Anti vibration system structure including reinforced in all joints posters.
Both outdoor and indoor purposed Court.
All our Court Range has been calculated and certified by our engineers (gusty wind, player impacts…). All documents and applying studies are fully included in the Court delivery
Contact us
---
3 mm thick steel Panoramic structure in a classical and strong shape.
Carbon-manganese steel widely used in the construction sector for elements outdoor exposed. It is a high resistance steel against atmospheric corrosion and its mechanical characteristics and composition are complying with the UNE-EN 10155 Standard. It is also a high-strength and galvanized steel.
The steel is treated on a galvanic process, to increase the product life spam and resistance against adverse climatology.
Screw system integrated in the structure. With doors or official outputs for outdoor play.
The manufacturing processes of the structure of Padel10 Padel Courts are made by:
Laser: shaping/ cutting the pieces with maximum precision and finishing.
Robotic welding: guaranteeing its quality and avoiding future pores rust appearance.
Approved tempered glass of 12 mm, mounted on 5 mm neoprene to reduce vibrations and breakages. The process of all this tempered glass is manufactured by a standardized production process in compliance with the UNE EN 12150-1 Standard.
Ability to withstand tensile stress, with a greater resistance compared to an annealed glass.
In case of breakage, the tempered glass disintegrates into small fragments that do not cause sharp cutting or lacerating wounds, such as would be caused by the sharp edges of the small pieces of annealed glass.
These features make tempered glass a good option for people's safety, especially due to the fact that it does not break into sharp or large fragments.
Tempered glass has four times mechanical resistance compared to an annealed glass.
MONDO's last generation monofilament artificial turf. The company has developed a new range of Padel artificial turf spoiling a safer, more stable, resilient and faster game.
12mm MONDO STX monofilament lawn is available in the FIP/FEP/WPT approved 4 official colors: Blue, Green, Orange/Clay and Purple.
There is also available the 10mm Mondo Supercourt artificial turf range used in WPT's Central Court, STx Supercourt, which highlights from the textured effect of its filaments, providing greater rotational and longitudinal traction (Grip), increasing the grip and therefore improving the safety and performance on player moves.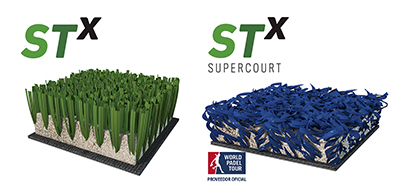 MONDO's turf whole range products for Tennis and Padel guarantee maximum performance, safety, comfort and life spam and are recommended by the Padel Professional Players Association and by the International Padel Federation.
LED lighting made of 150W or 200W 8 projectors specially designed for our Padel Courts.
According to NIDE standards, Padel Court lighting will be uniform and not harming the players, the refereeing team or the spectator vision. It will comply with the UNE-EN 12193 standard that refers to "Lighting of sports facilities"
LED projector applied to Padel Tennis Courts main advantages are:
Instant ignition, so you can make the most of the player's time on the court, unlike the traditional halide spotlights delayed to reach maximum brightness.

Low heat emission, highly recommended in Indoor Padel courts due to its small size.

 Compliance with lighting regulations of the Spanish Padel Federation, International Padel Federation and World Padel Tour.
Energy saving,,our LED spotlights save up to 60% of energy compared to traditional halide lamps.
Iron elements are coated with polyester paint, thermally set powder formulated with polyester resins. This kind of finish ensures the structure with high resistance against corrosion, ultraviolet rays as well as to mechanical impacts. 
Once the powder paint is applied electrostatically on the surface of the iron piece it gets 180ºC-200ºC heated in an oven where polymerization takes place.
We implement an extra shield/ protection layer against corrosion to the Court iron structure when it comes to particular coastal / maritime areas where salt spray is formed getting driven by the wind and generating high risk corrosion conditions (mainly within 100m offshore).
Structure RAL color is at customer's choice. It can optionally be painted in 2 tones e.g. a different color applied to the spotlights than the structure.
Length:

20m (game inner measurement) 20,40m (outer Court measurement) 

Width:

10m (game inner measurement) 10,40m (outer Court measurement) 



Customized printed logo net protectors
Net post & Court exits protectors avoiding player injuries
'C' or 'Z' shaped spotlights (World Padel Tour inspired)
Perimeter (lateral & backsides) nylon net supplements to avoid loss of balls
Guided and key locked doors.
Domotized Court access
Contact us to request the PRO10's model quote and we will shape your personalized budget.
PRO10 Court can be purchased using renting finance. Renting finance is a mid-long term COURT rental (2 to 5 years). Once payed the residual value, which is an extra monthly fee, the COURT becomes in the client's ownership.
More TOP10 images