PADEL10 becomes the main Padel court supplier in Switzerland
Padel10
Switzerland is a great example, with one of the smallest extensions within the countries of central Europe. Little by little clubs are being created and you should know that it is one of the countries outside of Sweden where the PDL chain is already established. And in Switzerland Padel10 is also one of the pioneering companies in terms of the construction of some of the first courts that made their appearance in the country. More than 5 years ago they installed their first court there. For this year they have already installed 14 by the hand of Padel Swiss, their distributor there, without including other new orders that may arrive.
The CIS Marin Club in Neuchatel was the first to trust Padel10 to install a court and try a new sport that was already established in several European countries. Last July, the Barcelona company installed two TOP10 panoramic outdoor courts at the Padelta club, one of the newest and most modern centers dedicated to padel in Switzerland, and 4 more courts at the Sports Center Baregg AG (Baden), also 4 panoramic courts TOP10. Those from Barcelona have also installed two more courts in the CIS Marin, a club with 4 courts finally, 3 outdoor and one indoor, all of them use the portable Padel10 system that does not require drilling holes in the ground and is suitable for installation on tennis courts or sports centers without damaging the floor.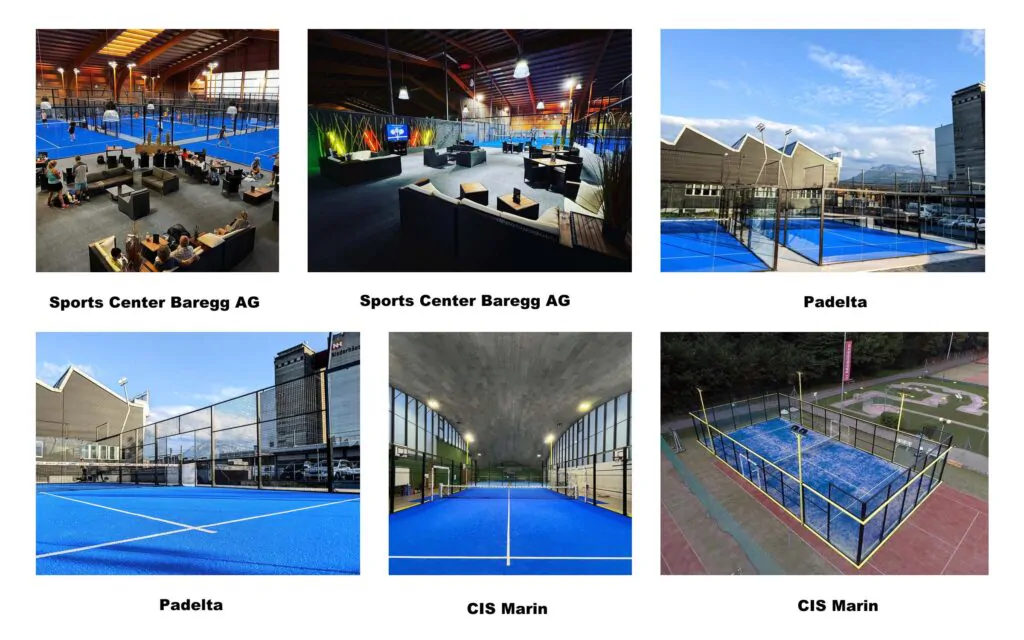 Switzerland is not a large country in size but it has a high standard of living. Padel will surely continue to grow and in fact, there are already several club projects that will be open this year. Its proximity to Italy is also a factor to consider. The fever for padel that Italy is experiencing reaches bordering territories and that experience a flow of people in both directions. Switzerland is also characterized as a country in which many important companies have their headquarters. At Padel Lands we have received some consultations from padel fans who were going to travel there and wanted to know if they could play at their destination or near it.
Padel10 has also crossed the borders of Europe and has built courts on five continents. In the near future we will tell you about the increasingly high activity in the entire Middle East area, where padel has come to stay… and in what way!
News Source : Padel Lands